PRESS RELEASE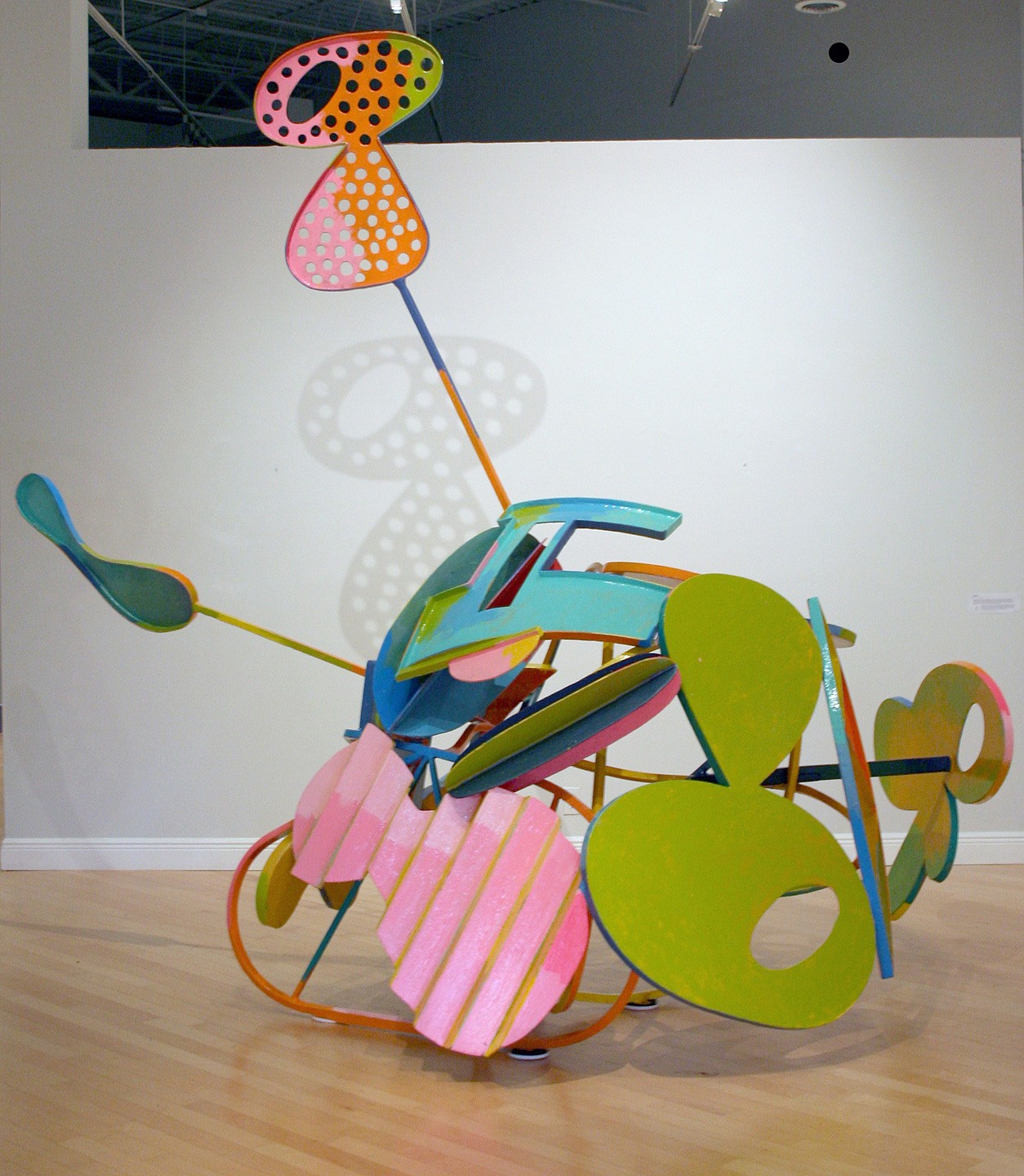 Peter Reginato: Sculpture
Jan 10 – Feb 13, 2013
FOR IMMIEDIATE RELEASE
Contact: Cristin Longo or Beverly Cuyler
Baker Sponder Gallery
608 Banyan Trail
Boca Raton, FL 33431
561-241-3050
info@bakerspondergallery.com
BOCA RATON, FL (January 1, 2013) – Baker Sponder Gallery announces the upcoming exhibition of sculpture by Peter Reginato. The exhibition will open on Thursday, January 10th from 6:00 – 8:00 pm.
Peter Reginato's signature compositions in welded steel are a lively vocabulary of Matisse's biomorphic shapes and Miro's quirky symbols, spirals, zigs and zags; all surprising and delightful with every turn. This series of unpainted sculptures explores a new direction for the artist and techniques that demonstrate his enjoyment of the medium. These brightly burnished and brushed stainless steel sculptures retain their playfulness and lyricism, while making a connection to the work of David Smith.
Mr. Reginato's work can be found in collections of the Metropolitan Museum of Art, the Mint Museum of Art, Charlotte, the Museum of Fine Arts, Boston, the Museum of Fine Arts, Houston, The Hirshhorn Museum, and the Smithsonian Institution, DC. Peter Reginato has received a Guggenheim Fellowship as well as grants from the Pollock-Krasner Foundation and the National Endowment for the Arts.