PRESS RELEASE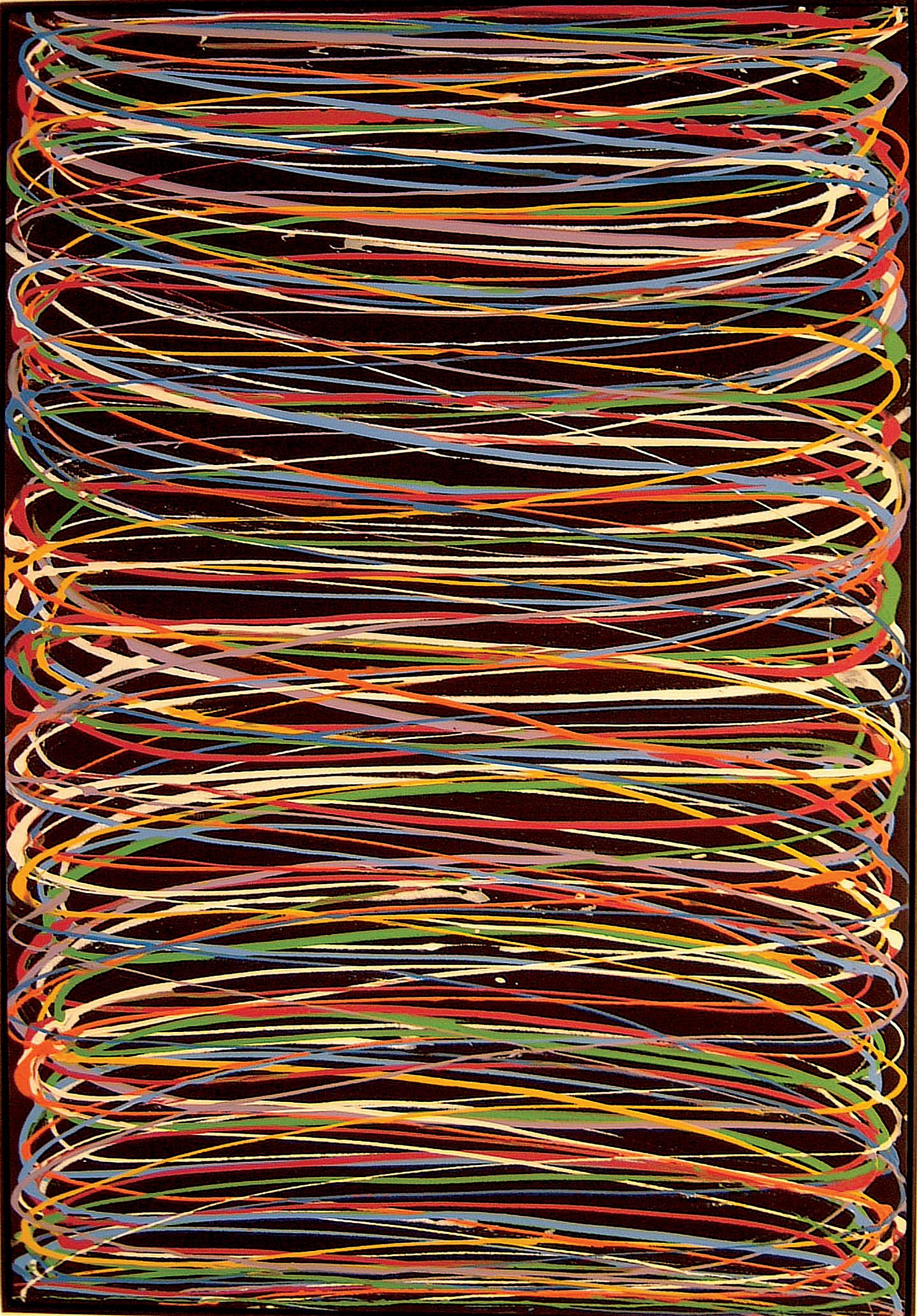 Dan Christensen: Paintings & Elaine Grove: Sculpture
Apr 3 – Apr 27, 2008
FOR IMMIEDIATE RELEASE
Contact: Cristin Lane or Beverly Cuyler
BOCA RATON, FL (March 17, 2008) – Elaine Baker Gallery announces the upcoming exhibition of paintings by Dan Christensen, and sculpture by Elaine Grove. The exhibition will open on Thursday, April 3rd with Elaine Grove in attendance, and continue until April 27th, 2008.
Dan Christensen (1942 – 2007) the American abstract painter, is best known for works that relate to Lyrical Abstraction, Color Field Painting and Abstract Expressionism.
After graduating from Missouri's, Kansas City Art Institute, in1964, Christensen moved to New York City with the purpose of establishing himself as an important contemporary abstract painter. He was part of a large circle of young artists including Larry Poons, Brice Marden, John Chamberlain, Donald Judd, Frank Stella, Robert Smithson, Robert Rauschenberg, Andy Warhol, Kenneth Noland, Clement Greenberg, Larry Zox, Joseph Kosuth, Mark di Suvero, and Lawrence Weiner who had come to Manhattan during the 1960's.
Christensen's paintings were included in the Whitney Museum of American Art's annual exhibitions in 1967, 1968, 1969 and in the first biennial exhibition in 1973. During this period he began painting with spray guns and produced his first famous "linear spray paintings," which were among the most original abstract paintings of the decade. Christensen's unique mastery of the language of abstract painting, color, line, surface, and a confident and gifted touch, has resulted in a varied and proficient body of work.
He was represented by several influential New York galleries including the Andre Emmerich Gallery and Salander O'Reilly Galleries. In 1968 Christensen was awarded a National Endowment for the Arts Grant and a Guggenheim fellowship in 1969. In 1992 he was a recipient of a Pollock-Krasner Foundation Grant.
MUSEUM COLLECTIONS:
The Butler Institute of American Art, Youngstown, OH
Albright-Knox Art Gallery, Buffalo, NY
Museum of Fine Arts, Boston, MA
Edmonton Art Gallery, Alberta, Canada
Solomon R. Guggenheim Museum, New York, NY
Hirshhorn Museum and Sculpture Garden, Washington DC
Kemper Museum of Contemporary Art, Kansas City, MO
Metropolitan Museum of Art, New York, NY
Museum of Contemporary Art, Chicago, IL
Museum of Modern Art, New York, NY
Elaine Grove was born in 1943 in Oklahoma City and earned her BFA in 1965 at the University of Dallas, Texas. She is a former faculty member of Parsons School of Design. She is the widow of abstract painter, Dan Christensen.


Grove has enjoyed a successful career in set design and illustration. Her illustrated works have appeared in various magazines and books, winning notable awards. Her theatrical sets have appeared on national and international television.
Grove's current body of artwork, influenced by Civil War history, comes from the tradition of constructivism, using welded steel as exemplified by David Smith and Anthony Caro, two artists who have influenced the development of her artistic language.


"My concerns lie with "drawing in space" and infusing an animating spirit or animus into the pieces I produce," she said. "I incorporate "found objects" into my work, but my intention is for the viewer to lose the sense of original purpose of the object, and focus rather on its form and relation to the overall sculpture at hand."
SELECTED EXHIBITIONS:
Dorothy Blau Gallery, Miami, FL
Eva Cohen Gallery, Chicago, IL
Gallery Emmanuel, Great Neck, NY
Gloria Luria Gallery, Miami, FL
Millhouse Theater, Trenton, NJ
Salander O"Reilly Gallery, New York NY
Sideshow Gallery, Brooklyn, NY
Spanierman Gallery, East Hampton, NY
The Parrish Museum, Southampton, MY